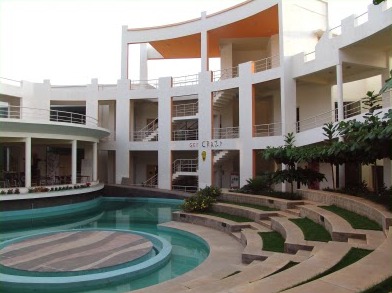 We are proud to have the highest success rate (in percentage as mere numbers may be deceiving) across all coaching institutes in India for the last 12 years.
As we admit only limited students, we hardly have any unsuccessful student as compared to a huge number of undisclosed disappointed students been trained by the heavily marketed so called big institutes. After all, who can guide you better than an international professor & NID alumnus, with a doctorate in design, having over 22 years of experience in 3 countries, teaching over 9000 students from 13 different nationalities.
Design Keeda offers the most comprehensive and best NID, NIFT, NATA, CEED and UCEED entrance exam preparation coaching classes in Mumbai, India, conceptualized, developed and delivered by ex professor of NIFT and NID/ IDC/ SPA/ JJ alumni.
NID/ NIFT/ IDC/ SPA/ JJ are dream ventures for many design, fashion, architecture & art career aspirants. However, many talented students are left behind as they fail to project their best on a few pieces of paper primarily due to lack of proper guidance. It is in this context that the NID, NIFT, NATA, CEED and UCEED aspirants understand the complexities of Creativity, Design, Aesthetics, Drawing & General ability tests, used as primary selection criteria by the above mentioned premier institutes, and gear up their preparation in the right direction, Design Keeda for the last twelve years has successfully been conducting entrance exam coaching classes in Mumbai with 100% all over success track record..
The design entrance coaching programmes offered by us are ideal for students in class X to XII and college, preparing for NID, NIFT, NATA, CEED and UCEED entrance exams. In order to best prepare the creative career aspirants, the various programmes are not limited to but more or less cover the following areas in depth:
Drawing Fundamentals, Perspective & Proportions, Composition & Scene drawing, Object drawing, Human/ Animal/ Bird anatomy, Sequence drawing & story boards, Creative thinking, Elements and principles of design, Color Theory, Aesthetic sensibility, Visualization, Lateral thinking, Inspiration based designing, Designing for a purpose, Symbolism and visual design, Optical Illusion, Picture Analysis, Imagination and design exposure, Innovativeness and aesthetics, Context analysis, Visual order and Craft skills, Visual perception and logic, Organizational principles, Observational skills, Logic and ordering principle, Quantitative ability, Communication Ability, English comprehension, Analytical ability, Cultural studies, General knowledge, etc.
Online/ Offline design entrance exam coaching programmes offered at the undergraduade and post graduate levels are:
Master Course (2 years): NID/ NIFT/ U/CEED/ (UG/PG)/ NATA/ ART/ Foreign Univ. Portfolio
Regular Course (1 year): NID/ NIFT/ U/CEED/ (UG/PG)/ NATA/ ART/ Foreign Univ. Portfolio
Creative Brain Optimization Program (2 years): For Students of Std. VI to X
For details feel free to call us at 9167765145/ 9769803929
or email at info@designkeeda.com
Free Career Counselling and Aptitude Assessment by Dr. Syed with appointment only .
15 REASONS TO JOIN DESIGN KEEDA'S COACHING PROGRAMME
Your guide is a renowned name in international design teaching fraternity.

You get personalised attention with customised delivery focusing on your goals.

Qualitative creative career assessment helping you properly define your career objectives.

Innovative, fun classes with exhaustive course coverage.

Interactive teaching with constructive feedback.

We produce the highest rankers in India.
Our success percentage (not numbers) is the highest in India. 9/10 or 300/900?
We are small and give our heart and soul to our work.
Various senior expert professors to teach different specialist areas.
Complete career guidance - right from 'form filling' to 'final admission'.
Various additional creative workshops and expert talks to widen your creative horizon.
Art and design field trips for proper exposure and food for thought.
Elaborate situation/ studio test preparation.
Portfolio development of international level.
Last but not the least - 'WE ARE TRULY THE BEST IN INDIA'.
TOP DESIGN, FASHION, ARCHITECTURE & FINE ART COLLEGES OF INDIA
Best Design & Fashion Colleges
National Institute of Design (NID)
Shrishti School of Design
Symbiosis Institute of Design
Best Architecture & Fine Art Colleges